A virtual library on stories from around the world curated for our learners as part of LAIS Literary Festival.
The Literary Festival is an annual feature at LAIS. It features a variety of events including story telling sessions, author visits, puppet shows and lots more delivered over a period of one week, with the primary objective of fostering a love for reading.
Click on the below images and dive into the exciting world of stories!
Please note that once you click on any of the below images, you will be directed to a PDF file. Click on any of the pictures in the PDF file to enjoy watching a story.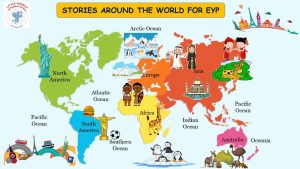 Stories for children of age 3 to 5 years